January 4th, 2014
Which is better for your company: Marketing Mix Models or Attribution?
The first successful Marketing Mix Models (MMM) were pioneered by CPG companies at the advent of the bar code scanner. Analysts and researchers developed and applied econometric models to deepen the insights of what marketing worked and didn't.
Since that time, retailers have increased the sophistication and breadth of the data they collect. They no longer think about marketing to a geography each week, but an ongoing dialogue with the customer. This is a real world example of how big data changed the landscape and required new models to make sense of it.
Let's explore the differences between the two: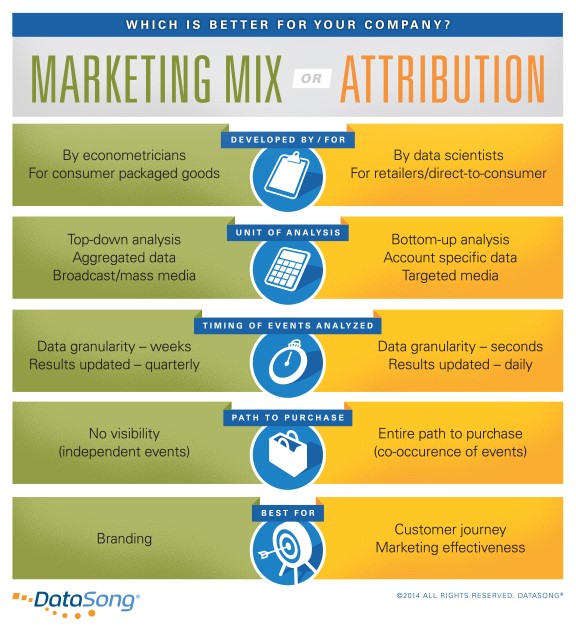 So, how do you know if a Marketing Mix Model or attribution is right for you? If you are a CPG brand that primarily invests in marketing the brand through mass media (TV, radio, newspaper) and don't have a customer database, then MMM is the right fit for you. If you are collecting customer-level data (website clicks, emails, display, etc.) and you want to use that level of information for optimizing the customer journey and measuring marketing effectiveness, then advanced attribution is what you're looking for.