June 11th, 2015
What Industry Leaders are Saying about Neustar and MarketShare Joining Forces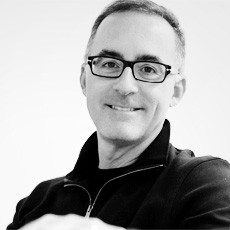 Jim Stengel
Former Global Marketing Officer of Procter & Gamble
"As a Global CMO, nothing is more important than making the right decisions on how to build a profitable, purposeful brand. And if you can't prove your impact, you're on thin ice. MarketShare joining forces with Neustar creates a remarkable new capability for brand builders worldwide.
This merger joins the world's best analytics and attribution solution with the industry's most powerful identity company—it is a unique, new entity that will provide CMOs with groundbreaking and comprehensive tools to improve their marketing decisions. With predictive, objective and accurate insight into what is driving their sales, CMOs will be able to generate a better return on their investments.
Since joining the MarketShare Board in 2009, I have been amazed at its capacity for innovation and the impact the company has had on the marketing efficiency of some of the world's most powerful brands. I have been proud to be part of a company that has truly advanced the marketing discipline. I now look forward to supporting the combined company as it harnesses the power of its unique capabilities to help companies enhance their performance and growth."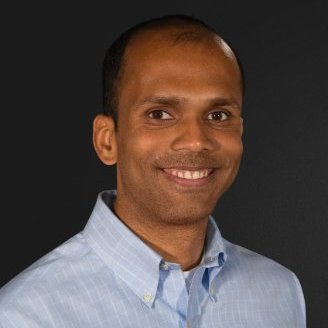 Gokul Rajaram
Product Engineering Lead, Square
"I've been involved with MarketShare both as a client and then business partner when I was at Google and now as an advisory Board member. Not only have I seen first-hand how MarketShare has become the definitive leader in marketing analytics and attribution, but I've also been "under the hood" to understand the true complexity the company has tackled – both in terms of analytics as well as software engineering and the level of sophistication is above and beyond what others in the industry are doing.
Neustar has been a quiet giant in our industry. The authoritative identity data that Neustar has built is unmatched, so the power of combining this authoritative identity with the marketing decision engine of MarketShare creates a formidable industry leader. I look forward to continuing to support the combined company's product growth and innovation."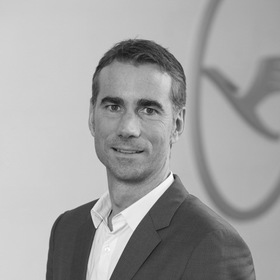 Alex Schlaubitz
Global CMO, Lufthansa
"The primary responsibility as global CMO of the world's largest airline group is to drive enterprise value through revenue growth and brand equity. And that has never been more complex given the cacophony of sales and media channels. MarketShare's unique solutions are ideal for my peers and me –the ability to truly understand what works and what doesn't, and to clearly link our activities to revenue. Clear proof of impact, next-generation attribution, better planning and allocation – these are the tools of the 21st Century CMO. MarketShare and Neustar will take that game-change to a new level."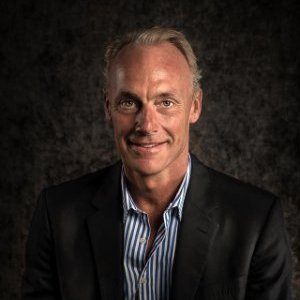 Matt Seiler
Worldwide Chairman, MediaBrands (Interpublic)
"MediaBrands has been partnering with MarketShare for nearly 8 years, and we find their technology critical to our planning and analytics offerings worldwide. The company is highly regarded in terms of the quality of the analytics as well as the software used by many of our shared clients, so it is only natural that we have such a strong relationship to continue to deliver value to our clients.
I believe the deal with Neustar is a no-brainer – given the complexity of marketing options facing a typical CMO, they need navigation tools like the MarketShare DecisionCloud to handle their budgeting and planning, and then have agencies use the tools and data to drive better media planning and execution decisions. When you add in Neustar's data and audience planning solutions, this will help us do a better job for our clients."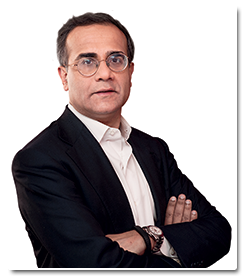 Rishad Tobaccowala
Chief Strategy Officer at Publicis Group
"More data means higher expectations of accountability, so agencies need as many smart tools as possible to continue to drive value. I have been working with MarketShare for nearly 8 years now, and have been very impressed by the advancements MarketShare has made in automation, attribution and budget planning. We collaborate with multiple clients and some of our agencies license MarketShare's software to bring more precision to the planning our clients need.
I'm confident the power of their analytics software, combined with Neustar's data and audience planning, is a very positive move for our industry, agencies and clients alike."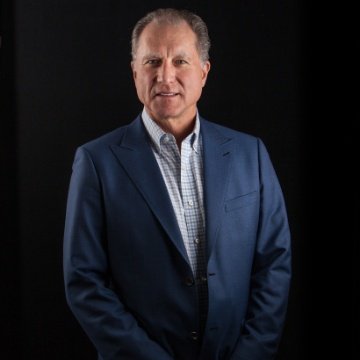 Bruce Redditt
Former EVP, Omnicom Group
"I first met MarketShare's co-founder, Wes Nichols, in 1999, when Omnicom acquired his first analytics company and we have worked closely over the years to bring digital and analytic innovation to our agencies and clients.
One of the major requests clients ask is proof of impact and how to optimize all of their marketing investments – not just media. As MarketShare has evolved, many of our clients began using MarketShare DecisionCloud because of its analytics precision, software for real-time planning and media neutrality.
After retiring from Omnicom last year, I continue to consult with a C-Suite group of global marketers. And I continue to recommend MarketShare to these professionals."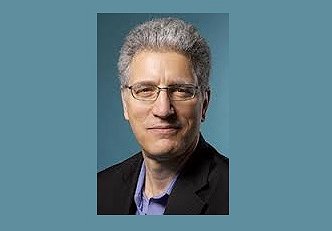 Howard Shimmel
Chief Research Officer at Turner Broadcasting
"MarketShare powers Turner Incite, an advertiser-first optimization tool that has allowed Turner the ability to generate results that matter to our advertising partners. As our research division continues to build on our suite of industry-leading capabilities, and our partners in ad sales continue to enhance ad products that put the advertising brand at the core, we look forward to building on this valuable partnership through expanded categories and richer data in the future."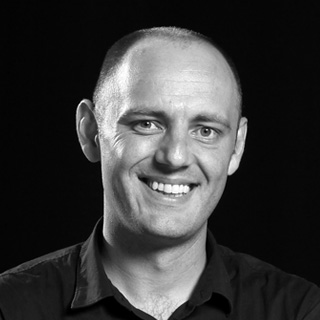 Dimitri Maex
President, OgilvyOne (WPP)
Author, Sexy Little Numbers
"I always look to bring our clients, many of which are Fortune 50 companies, the best analytics tools and solutions possible. This is critical as clients have more data, complexity and pressure for performance. After looking across the entire industry landscape, we selected MarketShare as the software we have used for 7 years as our tool for budgeting, planning and allocation.
This has been a powerful secret weapon that has helped us win new business as well as bring meaningful efficiency and accuracy to the process of how clients should be allocating their resources. I look forward to working with MarketShare as they integrate even more capabilities from Neustar into the MarketShare DecisionCloud."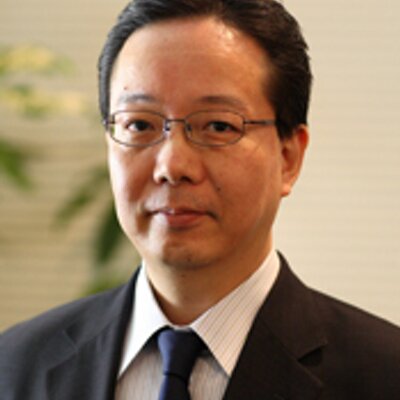 Masaki Mikami
Corporate Officer at Hakuhodo
"Hakuhodo selected MarketShare as its strategic analytics partner in 2010 after looking around the industry at all the various options. No company came close to MarketShare in analytics excellence, innovative software and value.
We worked with MarketShare to deploy a Japanese version of the Benchmark tool on the MarketShare DecisionCloud, and our teams have used the tool for client meetings, new business pitches and planning and budgeting.
MarketShare has been a valued strategic partner and we have recommended a number of our clients to use MarketShare's analytics software for their own planning and attribution needs. Bringing MarketShare's analytics platform together with Neustar's unique identity data, DMP and real-time capabilities will be a peerless solution for agencies and marketers. We look forward to many years of partnering together with this combined company."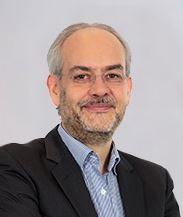 Arnaud Parent
Havas Media Labs, President
"Havas prides itself in providing state-of-the-art solutions for its global or local clients. Agile effectiveness is our competitive edge as we successfully compete against the larger, slower moving agencies. Our partnership with MarketShare has provided a new level of actionable analytics horsepower that will provide even more value to our clients. MarketShare DecisionCloud tools for measurement and attribution are the industry's most powerful, and as we develop our global partnership, will allow us to fuel campaign optimization, further improving client ROI.

Neustar obviously recognizes the scale that MarketShare has been able to achieve through technology and data science in an industry where most analytics are far from leveraging all that "big / smart data" has to offer. This combination will change the industry – something MarketShare is known for doing successfully over its tenure."