October 19th, 2020
Univision: 2020 Genius Awards Finalist (Marketing Analytics Storytelling)
This is the eleventh in a series of 12 blog posts showcasing the achievements of the finalists of the 2020 ANA Genius Awards, presented by Neustar. The 2020 Genius Awards winners will be announced at the 2020 ANA Masters of Marketing Conference, held October 21-23.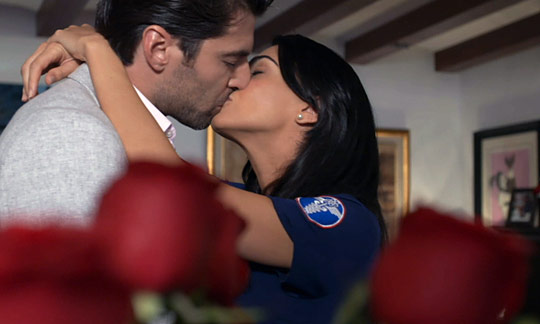 CATEGORY: MARKETING ANALYTICS STORYTELLING
As the leading media company serving Hispanic audiences across the U.S., Univision has held the #1 spot for 28 straight years. At the same time, amidst the rise of streaming services, the industry as a whole, however, has seen audiences shrink.
With five broadcast and cable networks and an extensive network of radio stations, digital sites, and streaming platforms, the brand has managed to maintain its top position by protecting the company's ratings and revenue, even in the face of audience fragmentation.
In 2017, Univision set out to launch one of its most innovative strategies to boost programming performance—leveraging machine learning to create a proprietary "crystal ball" to predict show ratings, optimize the company's media mix, and, ultimately, improve overall ratings.
The Challenge
Few resources existed to harness the power of data to predict programming performance
In the world of TV, ratings are a key metric for measuring programming success. Supported by two other KPIs: percent share of audience and people using TVs (PUTs), ratings help companies assess the average audience size of a linear (TV) broadcast.
Univision's media intelligence team was looking for new approaches—including enhanced statistical analysis—to proactively measure the efficacy of their multiplatform promotions.
But surprisingly, no integrated tool existed in the media industry for analyzing the combination of ratings, percent share, and PUTs together to predict programming performance, so Univision decided to invent one in a project they called, "Bola de Cristal" ("Crystal Ball").
The idea was to be able to look into a predictive data tool to see three months into the future and forecast what the environment would be for their premieres, said Simone Knight, VP, Multiplatform Media Strategy, Univision.
The Approach
Leveraging big data to create a "Crystal Ball" to forecast audience behavior for Univision's TV premieres
With the support of Univision's CMO, the team began reinventing the company's intelligence infrastructure with a new foundation of automation, visualization, and democratization at its core.
Their goal? Create an automated machine learning model that could accurately predict programming performance for Univision's new primetime novela (drama) premieres, down to the hour. These predictive audience insights would then enable the media team to make proactive decisions to guide higher ratings.
Initially, the thought was to limit the scope to make the project more manageable. So the team only pulled in data from premieres over the previous three years.
"But sometimes with innovation, your first approach doesn't work and, unfortunately, the data proved to be insufficient for modeling," Knight explained.
"Our greatest challenge was to figure out how much data we needed and realizing we actually had all this data to be able to get these models up and running," added Luisa Martinez, Senior Research Manager, Media Planning, Univision.
After six months, three trials, and no successful predictions, the team shifted from including only data from past premieres to pulling insights over specific time periods.
By adapting their analytics strategy, they were able to unlock a much larger dataset, taking the project from hundreds of data points to thousands, enabling better data for pattern recognition and prediction.
The Impact
Developing 36 machine learning models, drawing in 11 million rows of data, to generate ratings predictions, optimize their marketing mix, and boost premiere performance by 17-31%
After expanding their dataset, Univision launched a pilot of Bola de Cristal during the spring 2019 TV season, with the tests indicating remarkable accuracy.
Within 18 months of setting out to create the project, the team created 36 machine learning models, tying in data from 11 million rows, and implemented their final Bola de Cristal in the fall 2019 season.
When the marketing team first ran the tool's analysis for the upcoming lineup of shows, the initial ratings predictions were below the company's programming goals. Using these insights, the leadership team increased investments to modify the marketing mix with a goal of boosting the premiere performances.
As a result, when the shows launched, Univision achieved an incredible 17-31% increase in show ratings over the initial predictions.
The predictive tool now serves as an early warning system to estimate performances, including show ratings, percent share, and PUTs predictions up to three months in advance, down to the hour—for the company's Monday-Sunday primetime shows.
Final Thoughts
Today Bola de Cristal has been adopted as an essential part of the media planning operations, to predict performance and make important business decisions like modifying investments and altering the marketing mix to help maximize ratings.
Thanks to this predictive modeling, the company has not only sustained its position, but they've also grown and brought in younger viewers due to their ability to make predictions across different audience segments, explained Silvia Garcia, SVP Media Strategy and Content Management, Univision.
More about the 2020 Genius Awards Finalists
Previous: USAA I Next: Meet the Winners