March 21st, 2012
The Next Era in Marketing Attribution - From Adobe Digital Marketing Summit 2012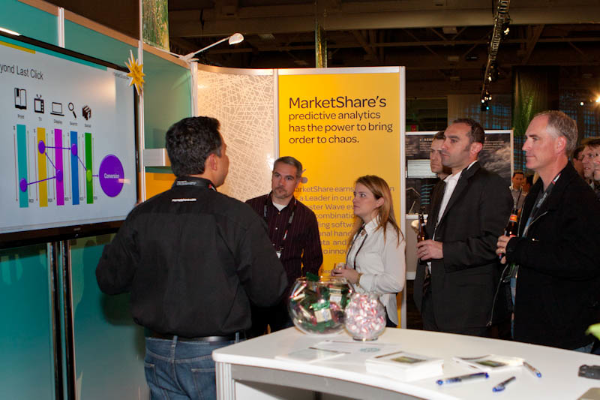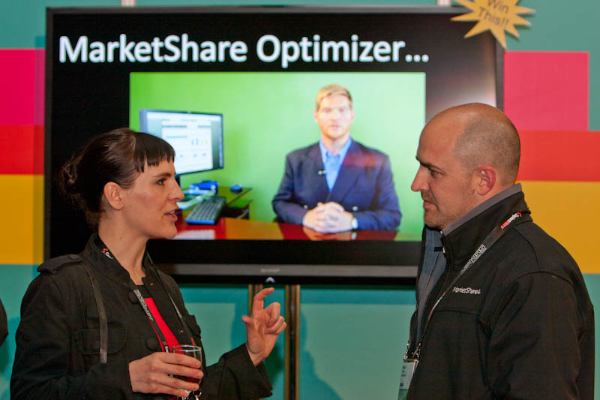 At 11 AM local time MarketShare hosted a breakout session introducing the new cross-channel attribution and optimization platform, MarketShare 360.
Speakers included: Wes Nichols, MarketShare CEO; Amit Paunikar, MarketShare VP of Product Management; Anupam Singh, MarketShare VP of Technology; and Mikel Chertudi, Adobe Senior Director of Global Media & Demand Marketing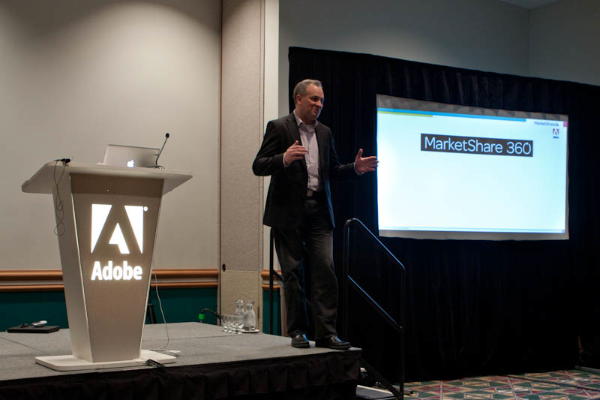 MarketShare CEO Wes Nichols introducing MarketShare 360
Full house at the breakout session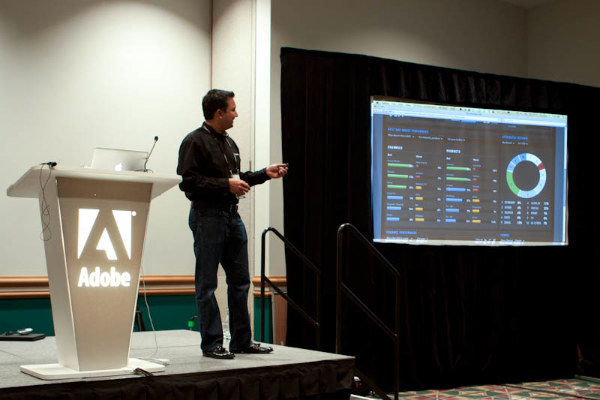 MarketShare VP of Product Management, Amit Paunikar, introduces the MarketShare 360 dashboard.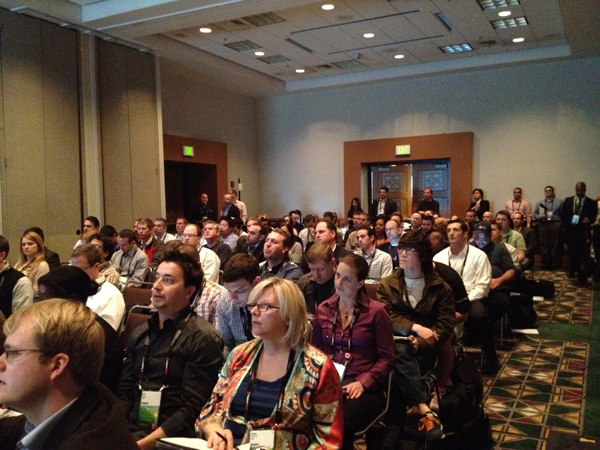 Digital marketers learning about a true marketing attribution platform in MarketShare 360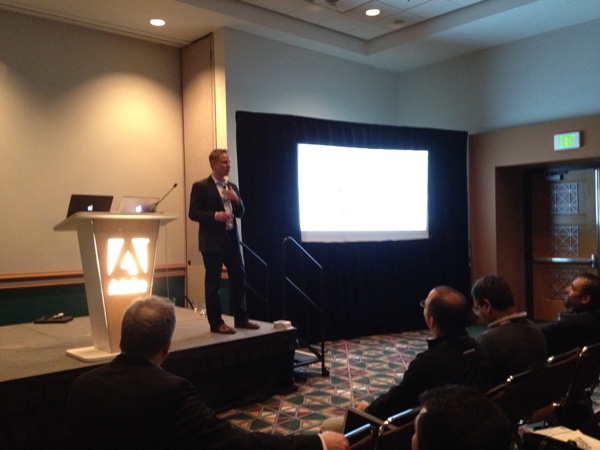 Adobe's Mikel Chertudi discussing their challenges with cross-channel attribution and Adobe's partnership with Marketshare
For more information, please visit www.home.neustar/customer-analytics , formerly Neustar MarketShare.