July 27th, 2014
The New CMO/CFO Power Couple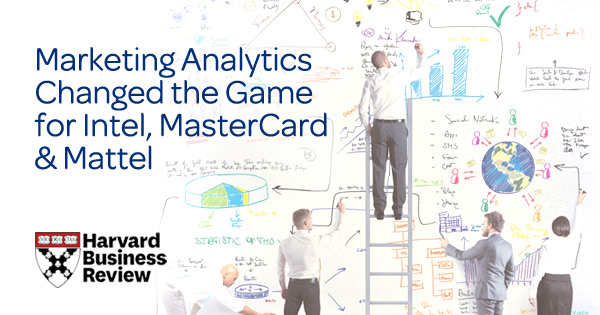 As Big Data disruption upends corporate decision-making, it also exposes organizational anachronisms in marketing groups little changed for decades. In response, companies pioneering in advanced analytics are reinventing how marketing organizations operate. Included in these organizational re-thinks are fundamental changes to key executive relationships – especially between CMOs and CFOs; sometimes with help from a Chief Data and/or Analytics role.
As a result, new marketing/finance partnerships are emerging that promise the biggest changes in a generation, sparked by something that never existed before: The ability to show clearly, convincingly and quantitatively how marketing and advertising activities contribute to revenue and profit. Analytics has become a Rosetta Stone, creating common language between (in particular) marketing and finance. Connecting marketing and finance through analytics has broken down walls and is creating an entirely new level of visibility into marketing's impact on financial performance.
In his Harvard Business Review article "How Big Data Brings Marketing and Finance Together", Wes Nichols, Co-founder and CEO of MarketShare, examines this game-changing trend through the experiences of several MarketShare clients, including MasterCard, Intel and Mattel. Nichols' article is part of an HBR Insight Center on The New Marketing Organization that examines how the rise of global marketing and digital technologies have profoundly changed what the marketing functions does. It features best-practice companies and leaders who are redesigning marketing for the global, digital age.
"Companies that fail to update their marketing organizations and continue using antiquated measurement solutions are at risk of being left behind," writes Nichols. "New marketing-finance relationships combined with advanced analytics technology are increasing efficiency and delivering 'found' dollars to the bottom line. Short of creating a killer new product or service, there are few ways a big company can move the needle quite so dramatically."
Read the full HBR article to find out how key companies are gaining a competitive advantage through advanced marketing analytics.