February 26th, 2019
Takeaways From the First 2019 Streaming Video Alliance Meeting
The Streaming Video Alliance (SVA) just wrapped up its first meeting of the new year, and it was an information-packed two days. Thanks to Walt Disney Studios for hosting this event. It was my first time on their Burbank, California, campus, and it was amazing. There is so much history there, and our hosts were gracious enough to provide a tour.
My favorite piece of memorabilia (that we were allowed to photograph) was the multiplane camera, developed in 1937, for the creation of Snow White and the Seven Dwarfs. It is incredible to see the mechanical device that was used in the early days of animation.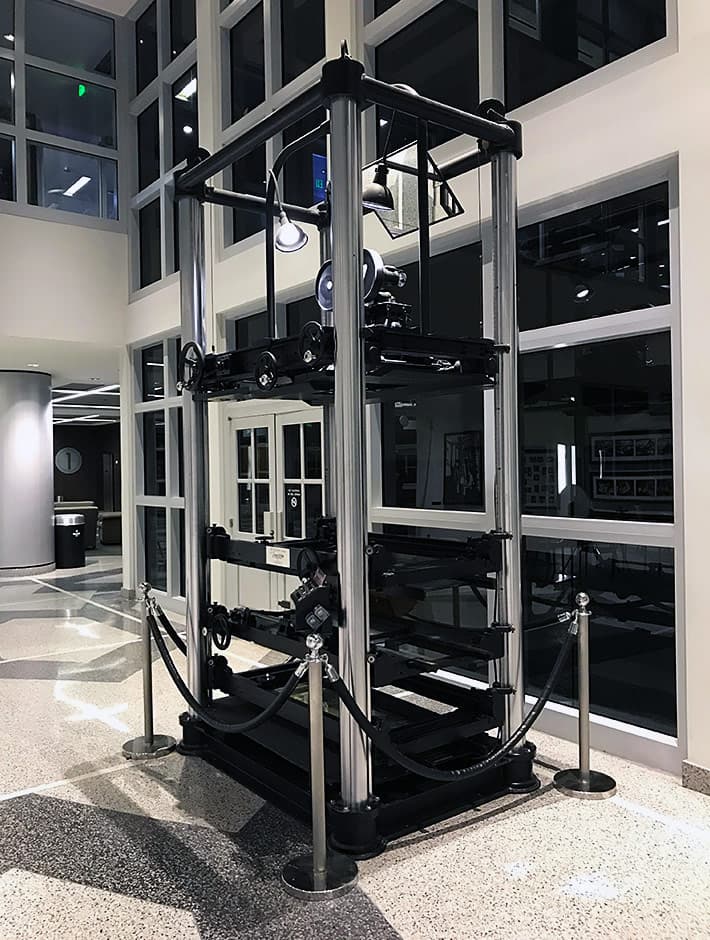 Now to the meeting. The SVA is composed of multiple working groups (Neustar joined last year as a principal member) that are each tasked with addressing a diverse set of topics around protocols, specifications, and problem statements. There were a handful of acronyms—e.g., FPGA (Field Programmable Gate Array) and SSAI (Server-Side Ad Insertion)—that I had no familiarity with until this conference. One of the benefits of attending the meeting is the amount of knowledge that is openly shared among participants.
One exciting change that resulted from the meeting is that the GEO (geolocation) working group I co-chair will now roll under the Networking and Transport group. This should be a positive change, given the vast expertise that Neustar possesses regarding OSI (Open Systems Interconnection) model layers three and four.
The theme of the meeting was primarily about managing rapid growth. I heard several members mention that they were dealing with 35% year-over-year growth in their business. Anecdotally, I believe that many companies in the streaming industry are experiencing an even higher growth rate. I continually witness more and more non-tech family members streaming almost everything except local news and sporting events.
Another interesting (and non-referenced) statistic discussed is that 80+% of IP traffic is video, but only a small percentage of the RFCs (Requests for Comments) are exclusively dedicated to streaming protocols. Just from taking a glance at the RFCs with associated Wikipedia articles, this seems correct.
Here are two topics that were of interest to me:
DNS over HTTP (DoH) - There are some concerns that this may affect the usefulness of EDNS Client Subnet (ECS, RFC 7871) by reducing the capability to load balance CDNs or implement other performance-based routing decisions at the DNS layer.
QUIC – This transport layer protocol concerns some streaming service operators, given the amount of encryption the protocol enforces.
A future blog post will dive into some of the challenges these emerging technologies may present to streaming operators.
Overall, it was an informative and worthwhile two days—even if the weekend is needed to catch up on the day job! Finally, I would like to thank the SVA crew (Flor and Hali) for putting on such a great event.