Revenue Attribution: 5 Ways to Get Teams Onboard
Revenue attribution can be a key roadmap for companies. But beyond theory and models, the company's leadership needs to get everybody onboard. Let's examine five ways to get your team to operationalize revenue attribution and take advantage of the results it can provide.
1) It's a journey: use a phased approach for better results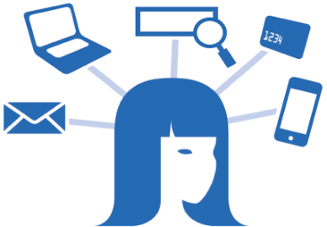 Change management is often the most difficult part of the revenue attribution journey. Like most initiatives in corporate culture, a fast-tracked approach can be met with resistance. Therefore, introducing a revenue attribution plan in stages can be an effective way to get everybody onboard, with the understanding that a rollout may take time.
For example, one leading retail organization started using attribution in the offline marketing areas, then added online marketing, until attribution finally became the system of record for the entire company. Consider attribution as a catalyst for testing and creating change to guide the business. The recommended phases include: initial attribution, programmatic buying and cost integration, and targeting/optimization.
2) Get comfortable: test & control
As with any significant shift in numbers, analytics teams need time to review and understand the results, and then perform their due diligence to validate the findings. Allocating time for test and control proof points helps ease the next steps when the stakeholders make marketing decisions based on the results. One retailer tested their initial attribution findings, which reduced brand search credit from $10MM to $1MM. They split test across twinned MSAs over 6 weeks; results showed that $1MM might even have been slightly generous for brand search in their test. After confirming the results, the retailer quickly migrated budget out of brand search to non-brand search and increased overall revenue at the same spend level.
3) Be humble
A humble approach that relies on data and involves colleagues' input helps when getting ready to make big changes. Rather than coming with an answers and an implementation plan, use attribution as the start of the conversation. Using the same terminology and language as your colleagues goes a long way to building bridges.
Understand how people are making decisions and what will help them feel comfortable with the numbers. An analytics executive once told me that he could not get buy-in from a particular group. He explained the model and showed test and control results. Nothing he tried worked, so he asked how he could prove it to them. Turns out that they have one report that they look at. He pointed to their report and made a two-month prediction about a particular number change. Sure enough, the change happened, the number changed as predicted, and the group got behind the change. He won over even the most skeptical people to trust attribution results.
4) Minimize unnecessary change
If change is painful, unnecessary change is agonizing. Sometimes numbers change and it is necessary and unavoidable: Google changes a policy and no longer exposes keywords, an external vendor stops sending data, a new data source is added and the model is refreshed.
Some amount of change should be expected, but avoid unnecessary iterations. One luxury retailer shared that she had originally taken a top-down approach and had spent a lot of time getting buy-in from decision-makers. When she had gotten to the end-users, they realized that some of the initial data calibration wasn't correct, but they were already very public with the results. She recommends learning from her mistake: connect with a trusted advocate in each channel that you can work with to ensure that no garbage is going in or out. This, too, will help with quicker alignment of the end-result.
5) Share insights and celebrate the successes
Letting the team know that you are all working for the greater good – and increased revenues, sales, etc. – will make for a smoother rollout and a quicker implementation of utilizing revenue attribution. Let the numbers make the case as everyone gets behind the new initiative. A gradual climb – where everyone feels like they are part of the ongoing success – is good for morale, teambuilding, and the future of measuring marketing effectiveness.
Be sure to hold regular meetings to explain the terminology and methodology. Help your team feel comfortable and knowledgeable about terms like: Return on Ad Spend (ROAS), test and control, programmatic buying, and attributed sales. Also, tell teammates when results will be made available to them and what they can expect. Different channels have different latencies (how long it takes marketing dollars to make an impact), so aligning revenue to the associated costs takes time. For example, sales and costs from an affiliate campaign may be available within a few days, but a catalog campaign may take several weeks. While some people may be eager to see results after a month or even a couple weeks, a quarterly report will give a better indication of realistic trends.
After getting everyone onboard, they should receive actionable insights as soon as possible. Share reports, point to successes, note trends, present validation points, show how other areas of the business are using the information, and explain how this all benefits the business. In other words, keep them included so that they feel like they are part of this marketing effectiveness solution. This gives teammates a greater feeling of ownership and means a smoother road ahead for your new revenue attribution initiative. Successful milestones should be celebrated – include the team when doing so.