October 13th, 2020
McDonald's: 2020 Genius Awards Finalist (Marketing Analytics Innovation)
This is the eighth in a series of 12 blog posts showcasing the achievements of the finalists of the 2020 ANA Genius Awards, presented by Neustar. The 2020 Genius Awards winners will be announced at the 2020 ANA Masters of Marketing Conference, held October 21-23.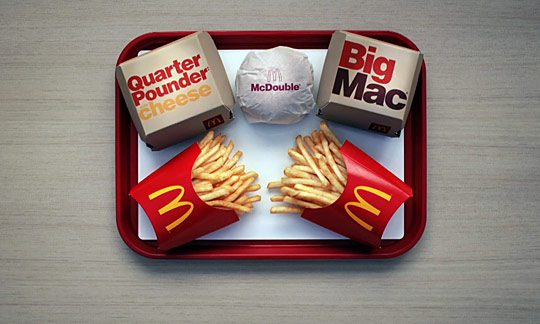 CATEGORY: MARKETING ANALYTICS INNOVATION
McDonald's US had more advertising data than it could process, measure, optimize—or act upon. Across 52 weeks of media buying in a given year, the company produced over 300 combinations of messages, products, channel types, and campaigns spanning local, national, brand, promotions, and more.
Here's how the brand created a model-based intelligent planning and optimization tool to provide a streamlined, single source of truth across campaigns and campaign metrics to speed access to insights at 10x the rate of platforms previously used and identify over $50 million in sales improvement opportunities.
The Challenge
Creating a single analytics solution that would help the company optimize multi-dimensional media calendars, balancing campaigns across a range of national, local, brand, sales, and other key objectives
The biggest challenge was processing and analyzing the volume of data at hand, according to Alexandra Gaski, Manager, Marketing Intelligence, McDonald's.
"We were really struggling with how best to apply this wealth of data we had for all of our ongoing plans," she said. "We needed to build a custom tool that was able to compute over 250 different combination types to be able to get to a 52-week calendar view to say, 'Here's all of the campaigns and here's [what happens] when you layer all of those things together.'"
With so many different combinations, the data was so complex it reached a volume the human brain could no longer compute, she explained. That's why they needed an equally complex analytics solution that would be up to the challenge, but, at the same time, would be simple enough to use—something McDonald's could hand over to their media agency partners and say, "Look at these numbers and see what the recommended mix will be for this campaign."
In the past, the fast-food giant had tried to understand how overlapping campaigns intersected and affected each other, but the company hadn't been able to get a clear picture of where, in the worst-case scenario, cannibalization effects were having a negative impact on campaign metrics, and where, in the best-case scenario, synergies were occurring to strengthen their messaging and targeting.
Similarly, the company didn't have a clear view of the impacts of seasonality, what products to prioritize within a given window, and how many products to run ad campaigns for at once.
The analytics McDonald's used in the past lacked the flexibility and accuracy needed to generate a single source of truth that provided a full view of all of the company's efforts as well as the ability to break out the data by specific campaign windows.
The Approach
Creating a framework that could measure the impacts of marketing channels, messages, and campaigns on KPIs for calendar planning
McDonald's needed to understand how marketing channels, messages, and campaigns were impacting KPIs, while ensuring measurement of diminishing returns, synergies, and more.
They created a custom, model-based intelligent planning, and optimization tool—which they named the PROPHET Campaign Planner—to facilitate data-driven, year-round calendar planning to serve as the company's single source of truth across campaigns and campaign metrics.
The Impact
Building an intelligent optimization tool enabled the brand to generate insights 10x faster and identify $50 million in sales improvement opportunities
Enabling both multi-level (such as national, local, product, and message) and multi-objective (such as revenue, profit, and guest count) optimization across millions of parameters and constraints, McDonald's PROPHET Campaign Planner generates speed to insight for the company at 10x the rate of previous tools used by the brand.
With the tool able to process up to 20,000 media plan data points and render multiple visualizations to be shared across the organization within only a few seconds, McDonald's has dramatically shortened the time it takes to generate business insights.
To date, the PROPHET Campaign Planner has identified over $50 million in sales improvement opportunities for McDonald's, including:
Guiding the company to select the best final calendar plan based on optimal spend for a given window, as well as based on delivering the greatest profit and ROI based on budget constraints

Evaluating menu performance, such as identifying that the McDonald's "deal menu" was outperforming the company's "value menu"

Understanding potential campaign conflicts, such as competition between and cannibalization resulting from select campaigns

Determining optimal campaign windows—in one instance guiding the company to extend a planned 3-5-week promotion to up to nine weeks due to its success

Identifying the right mix between local and national spend, enabling the company to more effectively allocate budgets from 40%/60% national/local to 60%/40% national/local
"The biggest thing that we noticed when we started actually putting all of our campaigns through our campaign planning tool is that the halo and cannibalization effects of layering multiple campaigns on each other was a lot more significant than we realized," explained Gaski.
Final Thoughts
Ultimately, this initiative has McDonald's a lightning rod to plan media more effectively and to say, with confidence, "This is what the truth is," said Jami Guthrie, VP Consumer Insights, McDonald's. As a result, the company has been able to achieve its goal of driving the ROI of its marketing investments and identifying which approaches work and which don't.
More about the 2020 Genius Awards Finalists
Previous: Fossil Group I Next: Universal Parks and Resorts