October 20th, 2020
Longwood Gardens: 2020 Genius Awards Finalist (Marketing Analytics Storytelling)
This is the 12th in a series of 12 blog posts showcasing the achievements of the finalists of the 2020 ANA Genius Awards, presented by Neustar. The 2020 Genius Awards winners will be announced at the 2020 ANA Masters of Marketing Conference, held October 21-23.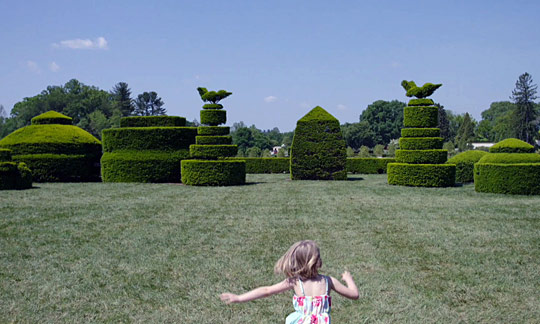 CATEGORY: MARKETING ANALYTICS STORYTELLING
In 2017, Longwood Gardens, a non-profit organization located on over 1,100 acres in the Brandywine Valley in southeastern Pennsylvania, was planning to relaunch its membership program.
With about 60,000 household memberships generating millions in revenue, engagement was at an all-time high for the attraction that regularly appears on must-visit "bucket lists." Still, membership offerings for the destination were 30 to 40% below market rates, and the company was looking to overhaul its membership structure, pricing, and offerings.
Here's how the organization, which has been recognized as one of the world's great gardens, updated its membership program and launched new acquisition campaigns utilizing a series of tests to increase memberships by 18%, growing its member base to nearly 71,000 households within three years.
The Challenge
Rebooting Longwood Gardens' acquisition program to more efficiently increase membership
Not having run any membership acquisition campaigns for a few years, the company was preparing to adapt their membership program—streamlining the offerings down from 13 levels to five, updating the benefits, and increasing their pricing upwards of 30 to 40%, in line with market rates.
The Longwood Gardens marketing team saw this time of change as the perfect opportunity to rethink and revamp the way they'd always done marketing outreach to drive new membership signups.
"We were feeling there was just a more efficient, more creative, more sustainable way to achieve results," explained Marnie Conley, VP, Marketing and Communications, Longwood Gardens.
"We had a new program with new levels and new pricing and we were testing different tactics, digital tactics, and really using this new approach with modeling versus just purchasing lists," said Nick D'Addezio, Director of Marketing, Longwood Gardens. "The biggest risk was just how effective it was going to be and what learnings we could take from it to be more effective in the future."
Inspired by the saying, "What gets us into trouble is not what we don't know. It's what we know for sure that just ain't so," attributed to Mark Twain, the Longwood Gardens marketing team decided to dig into what they really knew about their customers versus what they thought they knew about their customers.
Through this exploration, they would eventually build a strategic, rigorous, testing program that would enable the organization to create an acquisition program guided by actual audience behavior, not by internal biases.
The Approach
Coordinating many variables critical to a successful program reboot, including data modeling
With a goal of growing its member base while improving profitability, Longwood Gardens engaged Elliott Marketing Group (EMG) as a strategic partner to relaunch its customer acquisition approach by:
Focusing on the key segment of lapsed members

Relying on machine learning models to target households without Longwood Gardens experience

Running an analysis of each segment's return on investment

Creating a rigorous testing program to measure the effectiveness of messages, offers, and channel performance (especially direct mail and digital channels)
The Longwood Gardens marketing team examined the core beliefs that had influenced their past decision making and attempted to see which, if any, held up when put through rigorous testing. To inform their overall acquisition strategy, they attempted to answer questions like:
Is direct mail dead? Is it relevant to Millennials and Gen Xers?

Can social media or display advertising replace direct mail?

Are different channels necessary to reach different generations?

Can multiple channels improve response and return on investment?

What channel mix is most effective?

Is more outreach always better? Do more channels, touchpoints, and message exposures improve results?
To find answers, the team ran a series of channel tests between fall 2017 and fall 2019 as part of Longwood's membership acquisition program, focused on reactivating lapsed member households, including testing:
Direct mail with and without display advertising and/or social media

Direct mail with display advertising against digital-only channels
They randomly selected customers from one-to-eight-year lapsed member households, Longwood's most responsive and profitable target group, for whom they had valid mailing addresses (for direct mail campaigns) and email addresses (for social media campaigns), and who lived within the geographical area targeted by the campaign. All offers and creative approach remained constant across channels.
The social media included Facebook (video, single image, and carousel ads), Instagram (stories, video, single image, and carousel ads), prospecting, and retargeting, while the display advertising included HTML5 animated banners, prospecting, and retargeting. Both social media and display advertising launched one week ahead of the direct mailing date.
They examined key metrics to evaluate performance, including response rates and return on investment, accounting for direct marketing costs, including design, printing, postage, mail house and processing, social media costs, and digital display advertising costs.
The Impact
More effective, targeted media spend and expanded reach among key prospects
Based on these campaigns, Longwood Gardens has increased its member households by 18%, from 59,700 to 70,800, over the past three years.
"The biggest thing that we're able to do is we're able to be more effective with our spend," said D'Addezio.
The nonprofit also uncovered several key insights:
The so-called death of direct mail has been greatly exaggerated. For 75% of the company's lapsed member households, the channel mix with the highest response rate and best return on investment was direct mail in combination with digital display advertising. This mix significantly and consistently outperformed both direct mail alone and another media mix of direct mail combined with social media.
More customer touchpoints are not necessarily better. When they combined direct mail with both display advertising and social media, the response rate and profitability of the Longwood Gardens campaigns dropped. In fact, the response rate was not significantly different than direct mail by itself and was much less profitable.
The company speculated this could be because households felt they might be being "stalked" by the company. Or, the opposite, these targets might have simply tuned the repetitive campaigns out altogether. These theories aside, they noted a sizable drop in response.
Social media by itself can replace a direct mail media mix for select households. For the remaining 25% of lapsed member households, Longwood Gardens targeted, social media was the winning channel, primarily due to lower costs driving higher return on investment. For this group only, there was no significant difference in response rates between social media alone and a combination of direct mail and display advertising channels.
Technology adoption, not age or generation, affects which media mix performs the best. This finding cut across millennials, Gen X, and all generations. And technology adoption was the most significant factor in determining whether households needed direct mail outreach versus those that did not. Lapsed member households with:
High technology adoption, regardless of age and generation, responded equally well to the digital-only and direct mail mixes. The digital-only media mix won for this group because of the lower cost, not because of a lifted response.
Medium, low, or unknown technology adoption levels, also regardless of age and generation, performed better with the direct mail/display advertising mix.
Thanks to these findings, the company can now be "very targeted" with their spend, said D'Addezio. "We've also been able to expand our reach because we're looking at these high-tech users and able to reach out to them in digital ways only at a much lower cost," he added.
Final Thoughts
This campaign and its learnings have fit well into the company's culture.
"We measure the impact weather has on our business at a granular level," said Conley. "We measure turf management techniques for energy consumption."
The institution "deeply" values analytics, and data-driven decision making has become part of the company's culture, she explained. Ultimately, this series of experiments have allowed the marketing team to work smarter, instead of harder.
More about the 2020 Genius Awards Finalists
Previous: Univision I Next: Meet the 2020 Genius Awards Winners

https://www.home.neustar/resources/whitepapers/future-of-measurement