May 21st, 2015
Infographic: Enterprise-Scale Marketing Analytics
Can your marketing analytics handle scale? Will your systems slice through petabytes of data...offer insights in seconds...manage trillions of calculations?
MarketShare understands what enterprise marketers need. Our software platform is Built-for-Big: Big Data, Big Models, Big Results. Many of the world's biggest bands rely on MarketShare DecisionCloud™ technology, from Ford, Best Buy and Pfizer, to Intel, MasterCard, Hilton and many more. Our customers invest more than $60 billion annually in marketing worldwide and rely on us to make sure every dollar is optimized.
This infographic has more stats, including:
• Average improvement in marketing effectiveness you can expect from using our software; and
• Average first-year ROI on a typical deployment.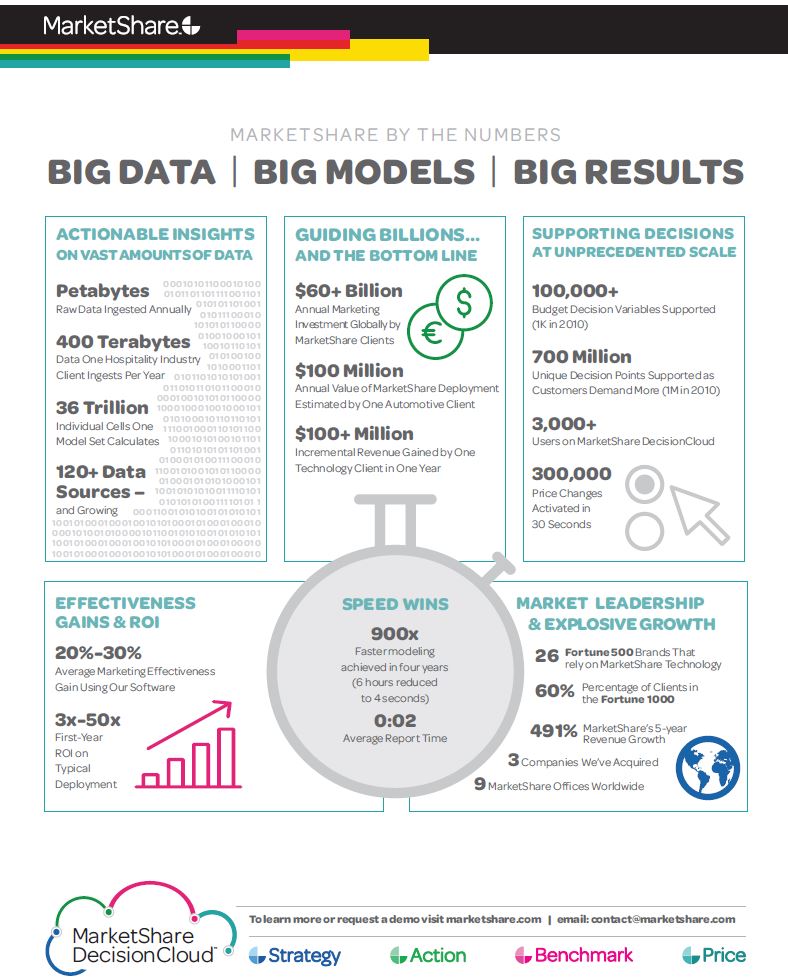 Contact us to learn how MarketShare can help your company measure, predict and improve marketing's impact on revenue.