October 12th, 2020
Fossil Group: 2020 Genius Awards Finalist (Marketing Analytics Innovation)
This is the seventh in a series of 12 blog posts showcasing the achievements of the finalists of the 2020 ANA Genius Awards, presented by Neustar. The 2020 Genius Awards winners will be announced at the 2020 ANA Masters of Marketing Conference, held October 21-23.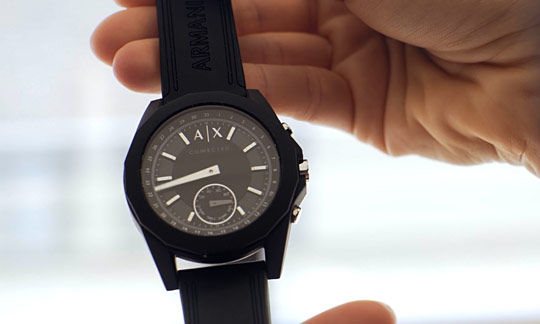 CATEGORY: MARKETING ANALYTICS INNOVATION
The last few years have been a time of major disruption for the global watch market. With growth in smartwatches on the rise and traditional watches on the decline, and customer buying patterns shifting away from brick-and-mortar department stores to digital channels like Amazon and Rakuten, accessories companies have had to pivot—quickly. Or risk losing their customers.
Here's how Fossil Group, a global company specializing in lifestyle accessories including watches, wearables, handbags, small leather goods, and jewelry, has adapted its strategy by adopting machine learning to drive innovation and growth.
The Challenge
To quickly and directly link consumer feedback and product development to drive innovation
Due to these ongoing disruptions in the watch product category, Fossil Group was in the position of having to plan its business conservatively while at the same time looking for ways to increase product innovation and drive sales.
The company tapped its global analytics team to identify opportunities to be able to "listen" to—and collect key insights from—customers across top markets, including the Americas, Europe, the Middle East, Africa, and the Asian Pacific region, to detect shifts in customer preferences and purchasing patterns.
Their goal? To identify untapped potential for new products, while reducing costs associated with product innovation and development.
Specifically, they were looking for ways to let customer feedback drive the company's product development—at scale, globally, explained Scott Ohman, VP, Strategy Fossil Group.
In addition, they hoped to increase their success ratio of new products by letting customers drive the decision-making process from the start—thus enabling the company to cut the time it took to launch new products and achieve a balance of supply in line with customer demand.
Ultimately, they were looking to transform their business model to meet the evolving needs of consumer behavior and preferences in both the traditional watch and connected device product categories.
The Approach
Tapping artificial intelligence and machine learning to mine consumer conversations and uncover sentiment, identifying key trends, and validating these concepts through crowdsourcing and in-market tests
The global analytics team created an advanced analytics framework built upon artificial intelligence and machine learning to dig into consumer conversations about Fossil watches (both traditional and smart products), to analyze the purchase journey, and get a pulse of the latest trends and fashion preferences.
As they built out their framework, developing a natural language processing algorithm that analyzed customer reviews from the company's website, community forums, and eCommerce websites like Macys.com and Amazon.com in the US, UK, and India, they sought to find out:
Macro market trends related to changing consumer behavior and preferences

How and why consumers buy watches—and, ultimately, how they use them

The company's ideal customer segments and what their needs and priorities are

Which product attributes resonate with consumers (and which don't)

Existing and emerging watch trends
In parallel to this effort, they developed an image recognition algorithm to analyze over 54,000 product images from across the US, UK, and India available on sites like Amazon, the company's website, and Macy's to train their database to generate nearly 600,000 product attribute predictions. They developed models to identify 21 types of watch clusters, and, based on these models, they were able to pinpoint changes in consumer trends by demographics, product price, and consumer sentiment.
Next, they tied these data sources into the company's existing customer intelligence crowdsourcing platform, "the Fashion Influencers Lab," and tested nearly 500 different products with the platform's audience of over 18,000 fashion enthusiasts, a mix of Fossil brand customers and the general public, using online surveys. Based on the results of these surveys, Fossil designers ideated on product aesthetics to best reflect the tastes and preferences of these watch advocates.
Lastly, Fossil ran in-market testing in key regions around the world. Based on the results of these in-market tests, products that succeeded at matching customers' tastes progressed to full launch.
The Impact
Cutting development time in half, saving more than $8.2 million in launch costs, and generating a 10% lift in revenue
With this new data-driven approach to product development, Fossil succeeded at bringing new products to market in half the time. Not only that, the company learned how to turn customer insights into new products—enabling Fossil to deliver the right products to the right customers at the right price and via the right channels.
As a result, the company achieved an impressive 10% lift in revenue while saving more than $8.2 million in product launch costs—by avoiding going to market with underperforming products. In the end, six of the eight trends Fossil discovered have led to products that are now among the company's top sellers.
Final Thoughts
Before setting up this advanced analytical framework, Fossil designers would use past sales, qualitative assessments of the competition, trend reports provided by third-party vendors, and shopping trends to guide new styles. Now designers combine this market research and sales data with customer data mined by the company's artificial intelligence and machine learning technology.
This potent combination has led to a greater number of breakthrough designs developed in a shorter period of time.
This framework has also informed the marketing team's positioning and targeting.
More about the 2020 Genius Awards Finalists
Previous: Zillow I Next: McDonald's