October 5th, 2020
Checkers & Rally's: 2020 Genius Awards Finalist (Marketing Analytics Growth)
This is the fourth in a series of 12 blog posts that Neustar will be publishing to showcase the achievements of the finalists of the 2020 ANA Genius Awards, presented by Neustar. The 2020 Genius Awards winners will be announced at the 2020 ANA Masters of Marketing Conference, held October 21-23.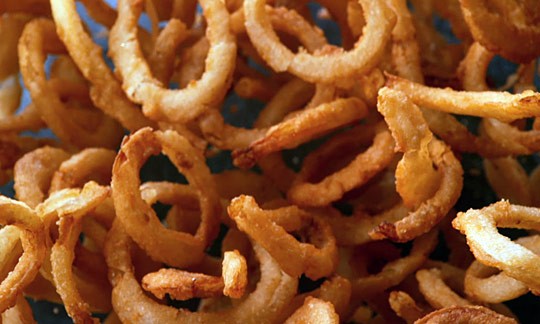 CATEGORY: MARKETING ANALYTICS GROWTH
Before 2020, Checkers & Rally's had one single database—the company's email service provider (ESP) and a one-size-fits-all (i.e., blast) approach to engagement, sending cookie-cutter messaging to all customers, with zero segmentation. As a result, the marketing team was in the dark about what was working across owned, paid, and earned.
Here's how the chain has embraced a data-driven approach to customer outreach—and managed to encourage an analytics mindset among its franchisees—to improve channel selection, conversions, and customer lifetime value (CLV).
The Challenge
Checkers & Rally's suffered from flat growth, below-industry engagement levels, and channel silos and was in need of a data-driven marketing strategy that would improve ROI and be adopted by its majority franchisee-owned model.
Checkers & Rally's was up against many challenges—the first of which was its organizational culture. The company's practice of data analysis and measuring campaign performance was inconsistent at best. They needed to get into the habit of A/B testing, targeting, and analyzing campaign results, and out of mass-marketing habits, like sending out email and SMS blasts to everyone in their database.
"Frankly, we needed to improve overall marketing ROI, and specifically, reach, conversions, and average transaction size, and to do this collaboratively with a majority franchisee-owned model," said Todd Cullen, Senior Advisor. "While Checkers & Rally's had established an early lead in delivery and eCommerce, our supporting digital channels had siloed into nearly stand-alone outposts. In order to address the business opportunity, we needed to quickly pull together our disparate guest datasets and intelligently match the right message, offer, and menu items to the right channel and do it at the right time."
For too long, the company had relied on TV media buys alone, missing out on reaching a highly mobile-engaged audience.
Only once the restaurant chain invested in the right data infrastructure would they be able to orchestrate customer journeys across acquisition, engagement, and re-engagement and be able to leverage transactional data to help inform channel strategy and increase engagement, explained Gwen Hubbard, Director of Digital Engagement, Checkers & Rally's.
But since 70% of Checkers & Rally's are franchisees, the marketing team would face another hurdle in this transition toward data-driven channel selection and in attempting to shift some of its linear TV budget to digital. Because franchisees typically have a limited budget and want to see immediate results, the marketing team would have to make the case that diverting linear TV dollars to digital wouldn't decrease their ROI and instead would generate similar impressions and ROI, explained Austina Leonard, digital media manager, Checkers & Rally's.
The Approach
Checkers & Rally's implemented a CDP to be able to integrate systems, create complete customer profiles, and test campaigns to measure the impacts of media spend on conversions, all while managing to get franchisee locations on board.
A cross-functional team, including marketing, IT, operations, and legal, aligned on next steps. Their shared goal was to be able to connect important data from the company's point of sales, owned channels, and other systems to be able to develop a clear picture of the real people behind each transaction.
Rather than invest in technology for technology's sake, this cross-functional group was looking for specific solutions that would help them improve how well they understood their guests. They settled on implementing a customer data platform (CDP), one that would be nimble enough to integrate with the company's existing systems, as well as be flexible enough to include new engagement channels as needed.
Next, they had to explain how CDPs work to the franchisees—breaking down complex marketing concepts—in a way that would encourage each location to get on board. The adoption process wasn't immediate and required several rounds of meetings and presentations to explain CDPs and how they can help inform owned, earned, and paid channels to help drive traffic and visits.
The Impact
Checkers & Rally's matched transactions and demographic data to three million guest profiles, unlocked key insights about what drives conversions and is now able to predict customer lifetime value (CLV).
In the company's first phase of integrating systems, they were able to match transactional and demographic data with three million guest profiles. By bringing this data together and analyzing these trends, they were able to identify engagement opportunities with guests across lifecycles, from new customers to lapsed, and they saw the potential to run an experiment, to uncover the link between the recency of customer visits and the likelihood to convert.
The team's hypothesis: More recent guests would be most likely to convert. To find out, they launched a two-week programmatic digital campaign across Facebook, Instagram, and YouTube, targeting six guest segments based on two years of data, and, it turns out, their hunch proved to be true. But what the team was surprised to discover was that "recent" didn't have to mean the previous month or two—customers who had placed an order within the last 180 days to roughly six months were high converters as well.
And without investing in systems that would allow this type of detailed reporting, Checkers & Rally's wouldn't have uncovered this insight.
"So many times we go to our franchises and we say, 'Do social media. It's great and it's going to create revenue,' but you can never tie that back to an in-restaurant transaction," said Josh Buchmann, Senior Director, eCommerce and Guest Engagement, Checkers & Rally's.
But with their new CDP in place, Checkers & Rally's and franchisees are now able to see the results of their media spend. They can connect in-store transactions with digital media investment and predict CLV.
The company has successfully been able to leverage sales transaction data to better understand the customer journey, boost acquisition, and improve engagement.
Final Thoughts
As part of its next phase in this journey, Checkers & Rally's will continue integrating systems into their CDP, including their ESP, SMS data, survey data, and more, with the continued goal of closing gaps and building out robust guest profiles to improve outreach.
More about the 2020 Genius Awards Finalists
Previous: Microsoft I Next: Smithfield Foods