June 17th, 2013
Analytics: the next generation [via Research Live]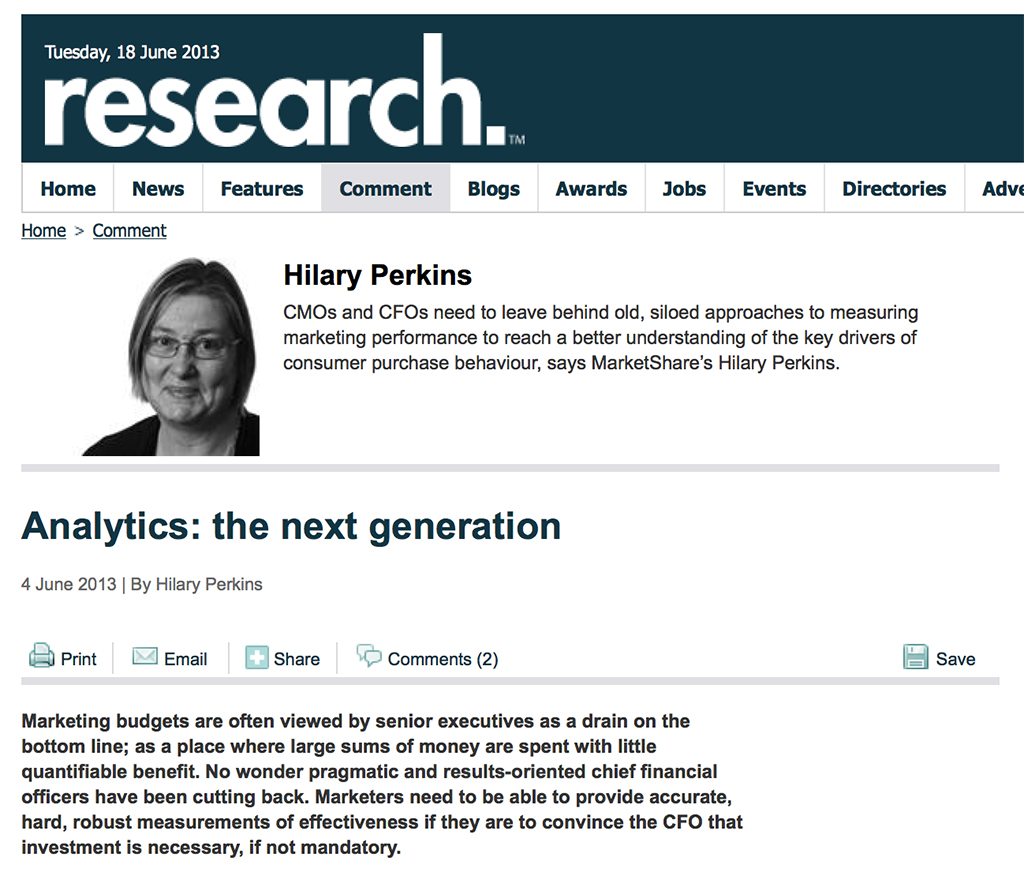 MarketShare's Hilary Perkins writes Research Live:
CMOs and CFOs need to leave behind old, siloed approaches to measuring marketing performance to reach a better understanding of the key drivers of consumer purchase behavior.
Marketing budgets are often viewed by senior executives as a drain on the bottom line; as a place where large sums of money are spent with little quantifiable benefit. No wonder pragmatic and results-oriented chief financial officers have been cutting back. Marketers need to be able to provide accurate, hard, robust measurements of effectiveness if they are to convince the CFO that investment is necessary, if not mandatory.
But how?