February 4th, 2014
A Sound Check For Digital Attribution [via AdExchanger]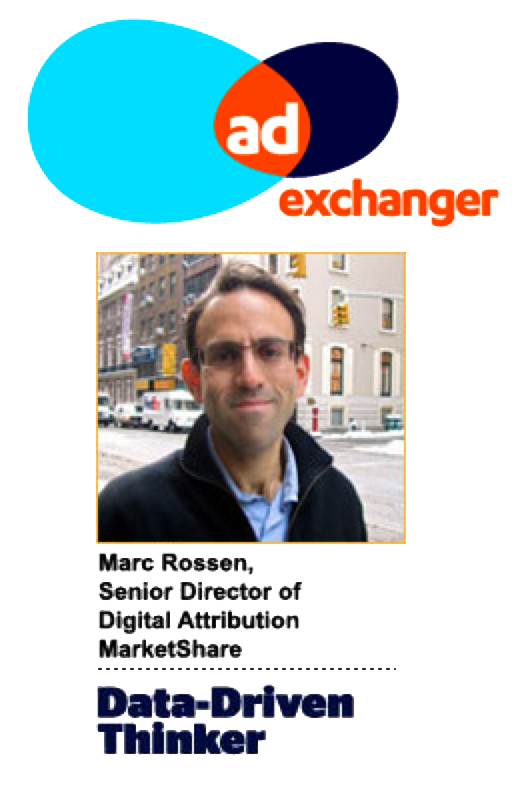 Marc Rossen, Sr. Director of Digital Attribution at MarketShare, discusses the similarities between Miles Davis, audiophiles, and digital attribution.
"Digital attribution has plenty of technical jargon, too, such as predictive models, sample errors and selection bias, to name a few. These technical terms are meant to help describe a consumer reality. How, for instance, did multiple touch points in a sequence of events influence a consumer to buy a product or perform some high-value brand interaction? The challenge for our industry is that we are too wrapped up listening to MP3s and have forgotten what music should really sound like. The value chain is being crippled by weak links.

Consider two examples: offline factors, like TV, and view-through display banner impressions."
Part of a regular series from AdExchanger, "Data-Driven Thinking" is written by members of the media community and contains fresh ideas on the digital revolution in media.